The suites of Cards in a Tarot deck are all focused around one set of meanings.
With pentacles,( Coins, Dinari) the value is worth, wealth and happiness.
These cards also connect with the same meanings as the suite of  Diamonds in a standard playing card set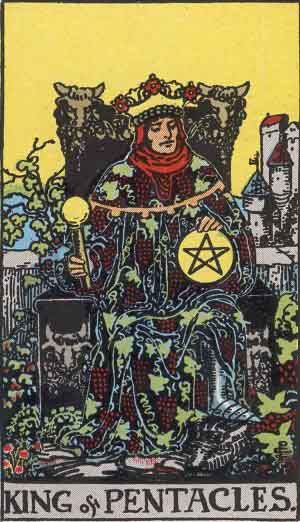 .Each number also has a meaning,  these act with the meaning of the suite to form a language, which, when understood, enables the card to be read .
Here are some of the cards from the suite,